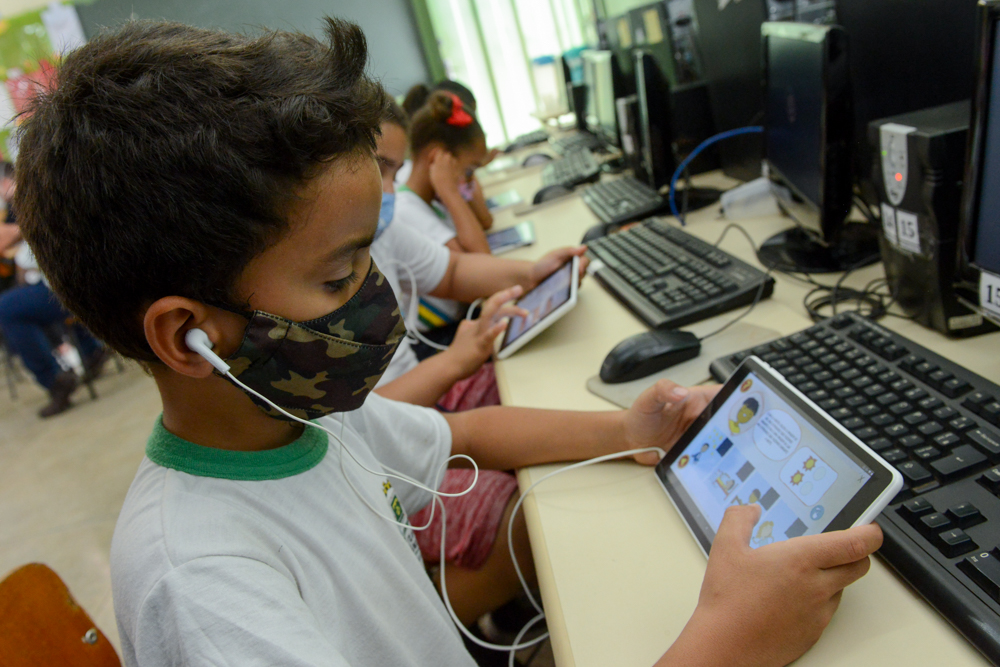 We want to narrow the education gap in the world by providing quality digital education. Our goal is to enable millions of children in vulnerable environments to choose the future they deserve. Our challenge for 2025 is to improve the education of 30 million children.
You may also be interested in
An education proposal designed to develop 21st century skills
A learning platform with tailored educational resources
Our education proposal comprises a digital platform with educational resources designed or curated by ProFuturo that allows incorporating third-party content that can better adapt to the local learning context. In addition, ProFuturo aims to solve the problem of lack of internet access by mainly working off-line, allowing universal access to the resources.
My name is Cristiano and I love maths
«Maths are easier than any other subject, much easier than speaking Cambeba. I love it. »
Cristiano Ruiz
Continue reading
My name is Aleyda and I teach through ICT to motivate my students
 "Technology's our ally, not our enemy. If we learn to use it properly, we'll improve the quality of our students' learning" 
Aleyda Leyva
Continue reading
My name is Ana Andréa and I connect with the disconnected.
"Every day is a challenge. No adventure without excitement!"
Ana Andréa
Continue reading