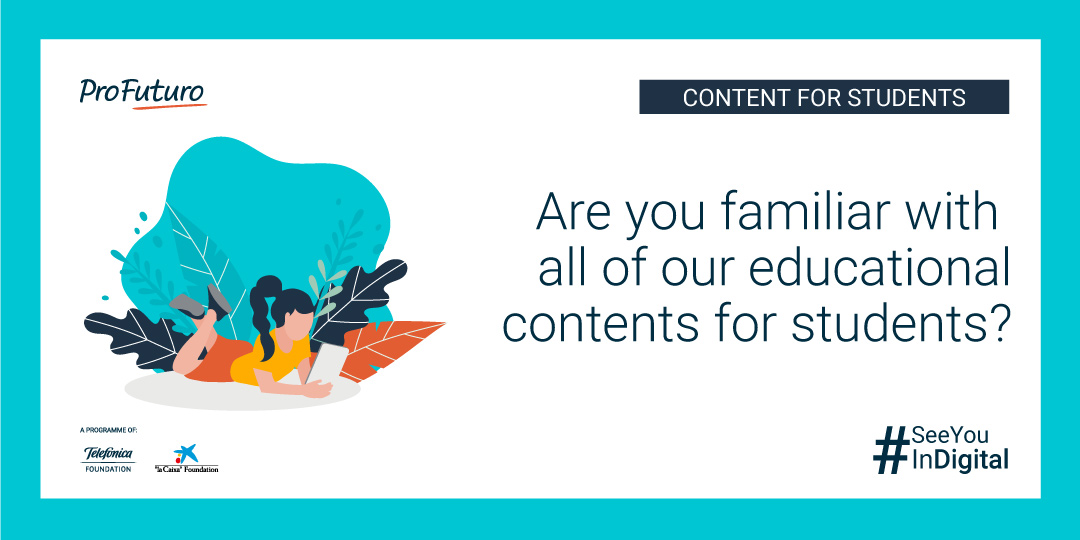 Our commitment to narrow the educational gap through digital education is more important today than ever as a result of the Covid-19 pandemic. This is why we put everything into continuing to bring education closer to millions of children so that they can continue to build the future they deserve. Education is a universal right and ProFuturo has provided students around the world with more than 1,600 additional hours of language, maths, science, technology and life skills content to allow them to continue learning at home. They'll be able to discover the human body, learn about programming, revise calculus and geometry, explore different literary genres, and much more. 
From 1 May, we have made more than 1,600 additional hours of content available to students around the world to allow them to continue learning at home in an innovative, interactive manner. Through videos, texts and interactive practical exercises, students will progress in their learning as they complete the different units:
Science: Travel the Solar System, the human body, the plant world or the composition of food.
Language: Revise the literary genres, how to write an argumentative essay and where to put the accents on words.
Technology: Plunge into computational thinking, the history of machines and block-based programming.
Mathematics: Explore the world of geometry, time, and different problem-solving methods.
Citizenship and peaceful coexistence: Learn about citizenship, peaceful coexistence in the school environment and the different parts of a city.
Ways of thinking and acting: Discover learning how to learn and acquire interdisciplinary skills such as creativity and team work.
Principles for a healthy life: Find out about health eating habits and how to protect
the environment.
Our educational content is available in 4 languages (Spanish, English, French and Portuguese) and is classified by difficulty and topic.
ACCESS OUR FREE CONTENT HERE