On 8th March, ProFuturo is joining the celebrations and conversations to mark International Women's Day under the slogan "For an inclusive digital world: innovation and technology for gender equality". This year UN Women is seeking to explore the effects of the gender digital gap and how it influences social and economic inequalities. 
On #8M, the United Nations also aims to highlight the need to protect the rights of women and girls in the digital spectrum. In order to move forward as a society, technology and digital skills must be available to everyone and leave no one behind.
The role of digital teachers in ProFuturo
We made it clear last year; the change begins in the classroom with inspiring teachers.In our #ProFuturoStories we delve into highly personal accounts of ProFuturo teachers around the world. We believe in the transformational power of education and our teachers' ability to inspire.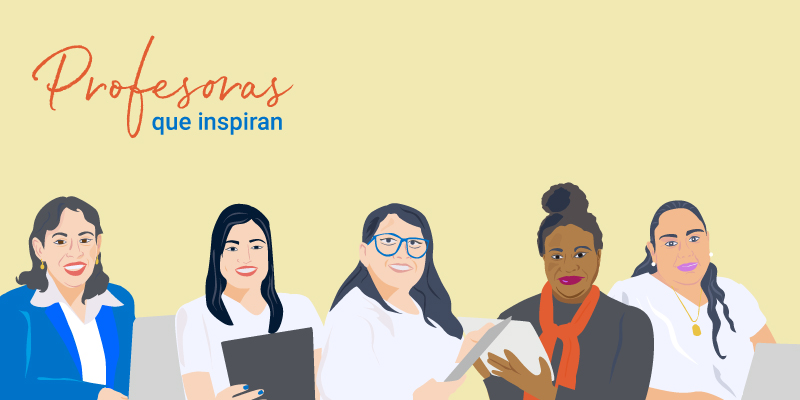 In addition, on 11th February, on the occasion of the International Day of Women and Girls in Science, we also highlighted the need to promote the inclusion of these ProFuturo teachers and girls in the development of STEAM careers. Many girls on our programme dream of becoming doctors, engineers and mathematicians. Therefore, many of our educational contents and online resources focus on these branches of knowledge so as to contribute to the development of future STEM generations led by women. 
At ProFuturo we've trained more than 1.3 million teachers in digital skills. Did you know that most of them are women? More women (72%) start and complete our training courses. There is also a majority (70%) of teachers who indicate that they have transformed their teaching practice after taking part in our programme.
ProFuturo came into being to bridge the educational and digital divides and contribute to an inclusive digital world. A world in which the role of teachers is key to the educational transformation.