2021 continued to be strongly influenced by the incidence of COVID-19, as Latin America was one of the regions with the longest school disruption in the world during the pandemic. 
This situation posed great challenges for ProFuturo, where we are committed to massive online teacher training and the digital skills development. With the offer of courses, and according to the needs of each country, we built educational pathways and diplomas certified by the ministries of each country that allowed many teachers to improve their qualifications and be recognised.
Efforts were also directed towards actions that provided students with access to education, from mobile applications or offline resources, to other communication technologies, such as radio and television. Thus, the supply of educational resources was expanded and initiatives were promoted so that children could continue to receive their lessons online, on television, radio and offline where possible.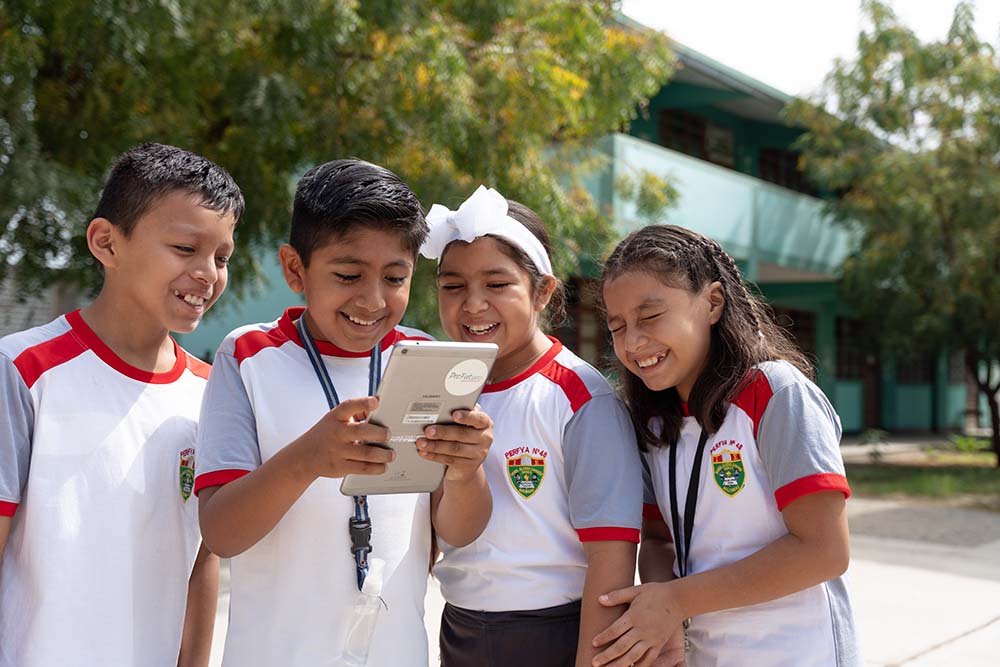 6 innovative projects of 2021 in Latin America
If you want to know about some of the most innovative projects in Latin America developed during 2021 with which we continue to ensure the education of thousands of children, read on!:
If you want to know more about everything that has happened in ProFuturo 2021, here you can view the complete annual report so you don't miss anything.