Diagnostic assessment does indeed play an important role in improving the education system, even if one has to keep a critical eye on approaches of "training for the test" and the reduction of the curriculum to standards communicated through indicators, two tendencies present in all national assessment. (Fernando Trujillo)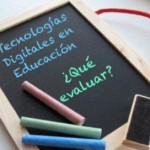 Assessing in learning processes using ICT
One of the most important aspects in any educational process is its evaluation, to determine the degree of success or failure. The evaluation of the effectiveness and efficiency of an educational project with ICT and the evaluation of the improvements it brings to education is the most complex moment of technology implementation.
Assessment in educational approaches with ICT must go beyond the mere identification of how much content has been acquired. In addition to avoiding the use of ICT in order to propose a similar learning methodology to how it was done without it, assessment should avoid focusing on simple content acquisition.
The process should focus on determining which 21st century skills have been acquired to a greater or lesser degree.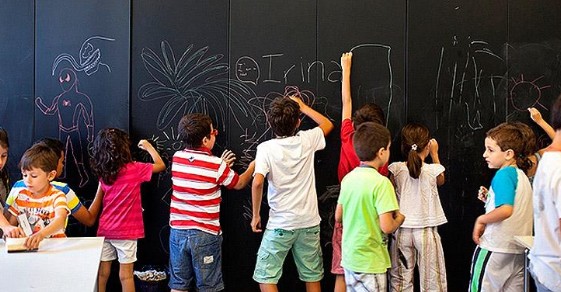 Learning using ICTs requires a methodological approach different from the acquisition of mere content, therefore, assessing this type of learning should not focus on determining success in content acquisition, but rather on the mastery of 21st century skills.
Telefónica Foundation's Educational Innovation Explorer presents 20 keys to achieving 21st Century Education based on the testimonies of 20 schools that have already begun this transformation in Spain.
In this post we have selected these 2 examples of schools that have applied new evaluation processes in their educational projects:

"Bilingualism and ICT: a creative recipe"
With this project, the school responds to how students reorganize their way of thinking, communicating and learning with new technological resources in a more complex and globalised knowledge society. The project encourages working on the "learning to learn" competence in which evaluation is a permanent part of the project.
Colegio José Arnauda, Alcoy (Alicante)
"Eduportfolio and Mobile Learning in Primary School: a successful combination"
Document your own learning process and use mobile devices to learn anytime, anywhere. The project proposes that mobile technology should be provided from home thanks to the collaboration of families. A BYOD (Bring Your Own Device) initiative.