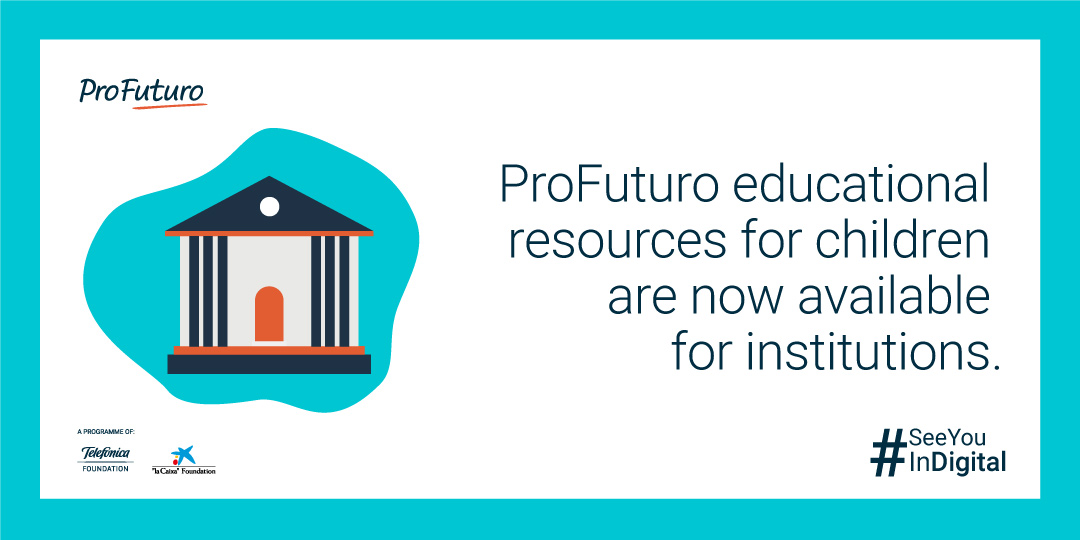 At ProFuturo, we're convinced that working with other institutions makes us all stronger. That's why we operate an open education programme, sharing our knowledge and experience and working in collaboration with other institutions to achieve greater progress. This spirit of collaboration is now more meaningful than ever. With this in mind, we're opening up our content for children to organisations which share our objectives.
ProFuturo content for students
We offer more than 1,600 additional hours of language, maths, science, technology, citizenship and life skills content so that students can continue to learn from home. They can travel through the microscopic world, discover the human body, learn about programming, revise calculus and geometry, explore the different literary genres, and much more.
Using this content, you'll be able to help students from around the world to enhance their skills in an innovative, interactive manner. If you're interested in offering this type of content from your platform and you want more information, you can contact us via e-mail at secretaria.profuturo@telefonica.com with the subject line 'Resources for institutions'.
*Discover our content for students by clicking HERE.