Educational innovation, a term that arouses both enthusiasm and scepticism, has been discreetly making its way through the corridors of traditional education for a number of years. Classrooms are currently facing silent but unstoppable disruption. Educational innovations are playing a fundamental role in the transformation of educational systems. In this post we analyse, with the aid of HundrED, the latest trends that are shaping the future of learning.
Teachers as active agents of the educational transformation
Whether it be by integrating a new technology, adapting a new pedagogical method, adjusting the instruction or shaping the classroom environment, teachers lie at the heart of any educational innovation worthy of the term. Innovators know this, which is why they place teachers at the centre of the change.
The globalised and 2.0 version of the well-known African proverb, which puts the entire tribe in charge of the education of their children, is Learning Communities, a social and educational transformation project that seeks to improve learning and co-existence at school for all students through the joint participation of the four key actors involved in the school community, namely the students, teachers and families and the community where the school is located.
The project, according to its website, "combines science and utopia" to achieve a significant improvement in the learning of all the students at all levels, in addition to the development of better co-existence and supportive attitudes.
To achieve these educational and social transformation goals, learning communities go through a set of phases: awareness (preparation and deep reflection involving the entire community), decision-making (when it's decided whether the school is going to be transformed into an educational community), dreams (a time to dream about what kind of school we want in the future), a selection of priorities (the most urgent priorities and the most relevant dreams are chosen) and planning (the path to follow is designed).
In terms of results, learning communities, among other tasks, improve the academic performance of their students in all subjects; repetition, drop-out and failure rates fall; the climate and co-existence are enhanced and the living conditions of the community are improved.
With almost four million teachers in 514 different regions, the Indonesian Government has a huge challenge ahead when it comes to providing equal opportunities and quality career development programmes for its teachers. Based on the philosophy of "of the teachers, by the teachers and for the teachers", the Teacher Learning Center uses cascade training to emerge as a solution for quality continuous education, offering contextualised continuous training programmes taught by local teachers who have been taught to teach their peers.
The programme launches a call each year to select teachers interested in forming part of the initiative as teachers or coordinators. Once selected, they have to undergo training. In the first year of implementation in a regency, the programme can conduct training for a minimum of 300 people. The numbers increase in the second and third years of the implementation, which can reach 1,000 teachers. The capacity of the programme is enhanced with the aid of technology, which can increase the impact, enabling it to acquire a cascade effect that directly affects the improvement in learning.
Aula20: the power of teacher training in the transformation of vulnerable communities in Venezuela
The top mark for schools in Venezuela is 20. Thus, Aula20 seeks to raise the levels and marks of students by improving teacher training in areas such as mathematics, language and computing.
The programme focuses on providing free and quality training and updates for state school teachers at the initial and primary education levels in marginal and rural areas. This training focuses on innovative teaching strategies and learning in Language, Mathematics and Environmental Education, using information and communication technology (ICT) as a didactic resource to enhance this learning. They also train communities in the design, implementation and evaluation of community plans and projects.
Since its creation, the programme, created and implemented by ASEINC, has trained more than 3,200 teachers and facilitators, has benefited 71,766 children and adolescents and has 300,084 indirect beneficiaries from 174 schools. To date, Aseinc has conducted 381 training workshops, seven national collaboration meetings for the teachers participating in the programme, 31 forums including 25 talk-forums, six seminars for pedagogical debate, 18 open days for parents and four days devoted to youth forums.
Can you imagine saving almost 46,000 minutes of administrative work in just 18 months? What could a teacher teach in that time? They've tried it in Kenya and the students have recorded a 24% average improvement in their overall academic performance.
Angaza Elimu is an adaptive and interactive e-learning platform which, in addition to offering students access to quality digital content, provides teachers with a support tool to identify the students' specific needs and help them to deliver more personalised teaching based on the needs of each of them.
21st-century skills: preparing students for a changing world
The development of students' skills remains a primary motivation for educational innovation. 21st-century skills, also known as life skills, include competences developed by means of social and emotional learning, global citizenship education and entrepreneurship. The innovations use a variety of methods, including project-based learning and games, in order to teach students the skills that traditionally (although this is starting to change) don't receive the attention they deserve in national and local curricula. Let's take a look at some of them.
Destination Imagination is a non-profit educational organisation that encourages creativity, problem-solving and teamwork among students of all ages. Its primary focus is to provide students with opportunities to develop their critical thinking, creativity and collaborative skills through entertaining and challenging challenges. How does it work?
Formation of teams: The students form teams with their friends and classmates or even students from different schools. Each team must have a minimum and maximum number of members, depending on the category and the level they take part in.
Selection of the challenge: Destination Imagination offers a wide range of challenges in different categories, such as scientific, technical and artistic ones, community service and so on. The teams choose a challenge that interests them and suits their skills and talents.
Teamwork and problem-solving: Once the team has chosen a challenge, they start working on it. The team members have to work together to develop a creative and original solution for the challenge. This involves researching, planning, designing and building.
Presentation: The teams meet in regional, national and international competitions, during which they submit their solutions to a panel of judges. The presentation is free and, once again, imagination calls the shots.
Evaluation and feedback: The teams are evaluated by judges who rate their solutions based on creativity, teamwork, originality and execution. The teams also receive constructive feedback that helps them to improve their skills and approaches during future challenges.
Celebration and learning: Destination Imagination celebrates the students' creativity and efforts in a recreational and positive environment. All the participants have the opportunity to learn from their experiences and apply what they've learnt to future projects and challenges.
In Jordan, the Masahati Students Club puts on extracurricular activities that offer alternative spaces enabling state school children to develop social and emotional skills through sports, arts and civic education. Masahati, which means "my space" in Arabic, was created to build social cohesion in communities affected by conflict and promote equity in access to attractive and meaningful educational opportunities for children in vulnerable and under-served communities.
The clubs operate for four hours a week throughout the school year and they're run by volunteer school staff who receive training and an exclusive implementation plan.
One of the most prominent aspects is their focus on inclusion, as the participation of children in refugee situations and those with disabilities and other minority students is encouraged. The evidence compiled since their launch in 2016 endorses the clubs' impact on the students' well-being and prosocial tendencies, including their beliefs regarding equality and non-violence, which, according to a study conducted in 2021, has increased by 44% among boys and 105% among girls.
Mental health in the classroom: caring for growing minds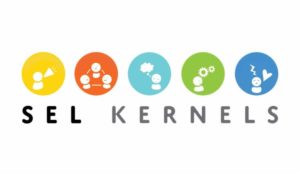 The COVID-19 pandemic highlighted the fact that it isn't enough to think of education solely in terms of teaching and learning skills. Student well-being, which encompasses cognitive, psychological, physical and social aspects, is a determining factor in educational outcomes. In this vein, HundrED's latest collection has detected a growing trend towards innovations focused on students' emotional well-being and mental health, empathy and the prevention of bullying.
In Mexico, one out of every two children lives in poverty and 60% lag behind at school by the time they reach their sixth year. The differences between educational outcomes based on socio-economic status fuel cycles of inequality and violence. Educar para el Bienestar (Educating for Well-being) seeks to do away with these cycles by promoting learning environments that act as protective barriers. This initiative trains educators to improve their self-esteem and well-being, foster social-emotional learning among the students and implement systemic changes.
The initiative's curriculum is made up of three components:
A career development programme that uses a blended learning approach (synchronous sessions, a self-paced online course and a mobile app) to train the educators in the understanding and exercise of social-emotional competences in their lives and classrooms and improve their well-being.
A social-emotional learning curriculum for the students, incorporating both express instruction and practising specific skills in daily activities.
Training for leaders that develops the local capacity to ensure the application of culturally and contextually relevant social-emotional learning and promotes long-term systemic change.
Traditional social-emotional learning programmes can be expensive and time-consuming. This makes it difficult to successfully apply them in many school and community settings, particularly those with limited resources. Besides, these programmes sometimes tend to be too rigid, limiting the teachers' autonomy and making it difficult to adapt them to different cultures, contexts and individual needs.
In an attempt to overcome these challenges, Harvard University has developed the so-called SEL Kernels, an affordable and flexible way of integrating social-emotional learning (SEL) into daily routines and activities at schools.
The SEL Kernels are based on a content-related analysis of over 50 evidence-based social-emotional learning programmes that were coded in keeping with specific skills and didactic learning strategies.
The practices common to all the programmes used as a starting point for the SEL Kernels were identified by means of this database. The kernels focus on knowledge, skills and competences within five broad areas of social-emotional learning: cognitive skills, emotional processes, social skills, character/values and mindsets.
The idea behind the SEL Kernels is that breaking down social-emotional skills into smaller and more manageable units means they can be taught and integrated into different educational settings, whether they be schools or after-school programmes or at home. This enables people to gradually develop their social-emotional skills over time and in different situations.
Focusing on equity: breaking down barriers and creating opportunities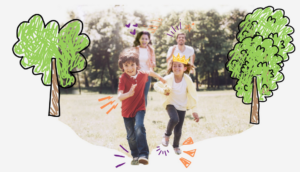 Poverty continues to be a determining factor in access to educational opportunities and it exacerbates the inequalities facing women, people with disabilities, those living in situations of instability and conflict and people marginalised by ethnicity, language and remote locations. As a result, we must keep mentioning the innovations highlighted by HundrED that focus on gender equality, diversity, special needs education, inclusion, access to education and human rights.
Dyslexia, dyscalculia, dyspraxia, attention deficit hyperactivity disorder (ADHD)… numerous children displaying symptoms of specific learning difficulties who are enrolled at school run the risks of not acquiring the basic skills of reading, writing and calculation and dropping out of their studies. In Ghana, the parents and caregivers of these children often give different interpretations to their academic failures and, for example, seek spiritual help or resort to punishments. Their teachers and educators are in no position to adapt the instructional formats to the needs of these children, due to their limited capacity and the absence of inclusive systems in normal schools.
The Special Attention Project (SAP) therefore strives to improve the learning results of these children and prevent their early abandonment of the classrooms. The SAP offers direct learning support by means of plans tailored to the needs of each child; moreover, the organisation trains the teachers, educators and schools to improve their understanding of learning difficulties and inclusive education to enable them to perform inclusive interventions in the classrooms, provides remedial lessons and offers counselling services to the families so that they become effective advocates of their children, develop positive attitudes and change their behaviour towards them.
Habaybna.net is a digital platform in Arabic that aims to train and support parents of children with disabilities to enable them to teach their children and improve their skills. Habaybna.net provides three fundamental resources for parents: 1) a video library with more than 800 videos of specialists in special education and rehabilitation. 2) specialised online courses, based on a micro-  learning approach, to teach parents how they can teach specific skills to their children, and 3) online consultations so that they can receive specialised guidance when they need it. Since 2017, it has expanded to eight countries and impacted more than half a million children.
These are just some of the many silent innovations that are helping to change the future of education, a never-ending journey on which each chapter is an opportunity to reinvent the art of teaching and learning.