Legend has it that a time traveller arrived in the 21st century, specifically in the year 2023. He came from the end of the 19th century. He started to walk around the city and was amazed by all the things invented by humans: cars, towering buildings, electronic devices with a thousand applications, aeroplanes, screens, lights, cinemas, films, pain pills… Amazed but very discouraged because everything seemed quite strange to him, he ended his walk by entering a school. Then he felt comfortable for the first time. Just as well! Nothing had changed at school: 25 pupils seated at perfectly aligned desks in a row stared in complete silence at a teacher pontificating from his chair.
The legend, which is of course entirely apocryphal, could be absolutely true if time travel ever becomes a reality. However, beyond the joke, this anecdote should give us pause for thought. With ChatGPT on our heels and the metaverse just around the corner, education in the 21st century finds itself in a state of disarray and without knowing how to deal with the great technological advances that, conveniently hybridised with innovative pedagogies, could facilitate the quantum leap in education that 21st century societies are so lacking.
The ProFuturo Digital Skill School has been created with this objective: to reinforce the teacher's skills to improve the student's learning experience through digital tools. Its use will allow the user to incorporate digital tools with a pedagogical sense: interactive images, videos to solve doubts, digital questionnaires to evaluate…
In this article, the Observatory wants to support the birth of this School by talking about 21st century teachers and their role and competences in the era of digital education.

In this article, we examine the reasons why education has not yet been able to harness the full potential of new technologies, get some expert opinions and take a look at some success stories in the implementation of technology in education systems.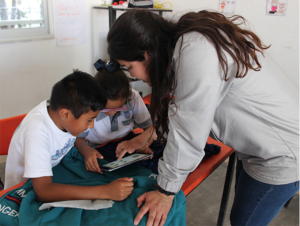 What should be the role of teachers in 21st century education? Are they prepared to teach with technology? What competences and skills should they develop and how? Teachers' new digital skills star in this Observatory conversation with Lúcia Dellagnelo, PhD in Education and Human Development from Harvard University and member of the international group of experts of the UNESCO GEM Report 2023.
What does a digitally competent teacher need to know? What skills and competences do they need to develop? How can we help them to do so? The assessment of teachers' digital skills and how they integrate them into their pedagogical practices is a key issue in developing teachers who are able to offer their students a quality education that meets the challenges of the 21st century. To talk about its importance and the challenges it poses, the ProFuturo Foundation organised, together with the Teacher Training Institute (INTEF)the meeting "Digital teachers. The assessment of teachers' digital skills as a tool to face the challenges of the classrooms of 2030". We tell you about it in this post.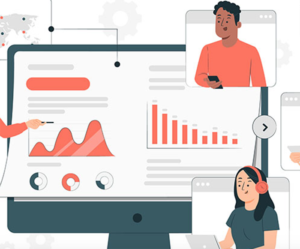 Interactive images, videos with decision trees, blogs and educational websites, podcasts, videos… the possibilities of integrating digital technology in the classroom are becoming greater and more unimaginable (virtual field trips are almost around the corner). But, as we have already said, to take advantage of the full potential that technology can bring to education, teachers must learn to handle it and integrate it into their daily pedagogical practice. Digital teachers is a proposal by ProFuturo Foundation to help teachers become familiar with the use of different technological tools that allow them to create memorable learning experiences for their students. In this article we explain how it works in detail.
We know that the application of technology to education in vulnerable environments can help to overcome many of the major access, equity, inclusion and quality issues facing education systems in many countries. However, we must never forget that technology is a means and not an end in itself and that, if it is to serve the purpose of bridging educational divides, "digital pedagogy" and the related teacher training must lie at the centre of our vision. Level Up is a ProFuturo initiative that attempts to encourage a positive attitude towards the introduction of technology into the classroom and provide a set of tools to promote innovative pedagogical practices. Here we tell you how it works.
Collaborative learning networks for teachers are an excellent tool for motivation and learning. That's why we have decided to show you what some teachers who have taken the plunge into the world of new technologies are already doing. Spotify to teach literature? Evaluating through Fortnite? Anything is possible when we mix the motivational power of a teacher with an innovative spirit and technology. Don't miss out on this and other best digital teaching practices that we show you in this article.